Maple Massage Prices - Relaxation, Swedish, Deep Tissue, Couples Massage, Asian
60-Minute Massage - $80.00
90-Minute Massage - $110.00
120 - Minute Massage - $160.00
60-Minute Couples Massage - $160.00
90-Minute Couples Massage - $220.00
(Prices Do Not Include MN Sales Tax)
Cupping Supplement - $50.00
Hot Stone Option - Ask Therapist
Foot Scrub Options - Ask Therapist
Special Oil Option - Ask Therapist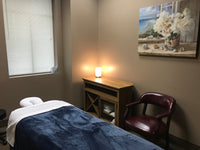 Comfort
Couples Massage is one of our  specialties. Each customer will experience comfort from the time you arrive until the time you leave - heated massage tables, quiet rooms, clean facility, convenient location in Maple Grove, MN. So whether you select a Couples Massage, Swedish, Deep Tissue, or one of our other massage types, you will enjoy a relaxing massage experience with each visit to Maple Massage. You can also add cupping, hot stones, foot scrubs, or speciality oils to any massage you choose.
A Boutique Experience
Maple Massage is a strictly professional upscale massage business located in Maple Grove, MN. Our therapists are all female, fully licensed, and skilled in all massage types. Couples Massages on our heated massage tables are a specialty. Scroll down to learn more about the several different massage types which are available at Maple Massage. Regardless of the massage type you select, you will experience relaxation and relief from the moment you arrive.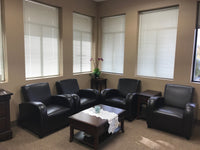 Maple Massage
763-416-1559
7270 Forestview Lane North
Maple Grove, MN 55369
Open Monday thru Saturday from 10:00 am to 8:00 pm
(no walk ins after 6:00 pm appointments always required after 6:00 pm)
Open Sunday 10:30 am to 6:00 pm
Call to schedule your appointment. 
Gift Cards
Purchase a Maple Massage gift card for a special occasion for a family member or friend - Christmas, Valentines Day, Birthdays, Special Anniversaries, Graduations.
60 & 90 & 120 Minute Massage Sessions Are Available
---
FAQ
Are the massage therapists at Maple Massage male or female? All therapists are female.
Are your massage therapists professionally certified? All therapists have completed professional academic training and are licensed massage therapists. All therapists have completed licensing and background checks conducted by the city of Maple Grove police department.
How do you protect my privacy? For the comfort and privacy of all of our clients you will be properly draped at all times. Only the area that is being worked on will be exposed. 
What about special services? Maple Massage conforms with all legal requirements. Any request for an illegal service will be considered a solicitation that will be handled in accordance with our legal and business obligations. This will result in an immediate loss of services. 
COVID-19 Business Considerations
Maple Massage will comply with the necessary recommended requirements to assure the comfort and safety of all of our clients and Licensed Massage Therapists. Among the guidelines are:
(1) Contactless temperature observation
(2) Use of masks at all times
(3) Appointments required
(4) Observance of social distancing with the exception of your therapist while in session
(5) Completion of a brief health intake form
WE HAVE PURCHASED ADDITIONAL EQUIPMENT FOR YOUR COMFORT AND SAFETY INCLUDING THE USE OF UV-C LIGHTING FOR ENHANCED SANITIZATION OF OUR MASSAGE ROOMS AFTER EACH CUSTOMER SESSION